At Matsumoto Trading, we promote strengthening exports of Japanese food products through our exclusive agents in the Mideast and SE Asia. By specializing in rice-based snacks (rice crackers such as arare and senbei) and Japanese tea, we have assembled a large menu of snacks and food products centered around the export of specific products. We meticulously execute the business of exporting and selling these items, including promoting sales in key countries.
Confectionery

Rice Crackers (Arare, Senbei)
Snacks
Biscuits, Cookies
Candies, Chocolates
Appetizers, Delicacies
Juices, Jellies
Japanese-Style Sweets
Beverages

Green Tea (Tea Leaf, Tea Bags)
Coffee, Black Tea
Carbonated Drinks
Mineral Water
Health & Beauty
Noodles & Flour

Dried Noodles (Udon, Soba, Somen)
Fresh Noodles, Instant Noodles
Tempura Flour
Condiments

Soy Sauce, Soup Stock
Noodle Dipping Sauce
Miso Soybean Paste, Vinegar
Ponzu (Soy-Citrus), Sesame Sauce
Mirin Sweet Sake, Cooking Sake
Other Sauces, Mayonnaise
Bastes, Grilled Meat Sauces
Mustard, Wasabi Horseradish, Spice
Cooking Ingredients

Curry Roux, Retort Curry
Cooking Sauces
Sushi Rice Mixes
Cooking Powders & Ingredinets
Processed Marine Products

Seafood, Dried Laver Seaweed
Dried Small Sardines, Bonito Flakes
Fish Sausage
Rice, Pickles, Toppings, Miso Soup

Furikake "Sprinkle-On" Toppings
Ochazuke Mix
Pickles & Foods Boiled in Soy sauce
Cooked Rice, Instant Miso Soup
TOBEKA Japanese Rice Crackers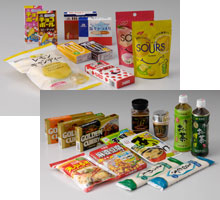 Southeast Asian and Middle Eastern countries

Kobe, Nagoya, and Yokohama ports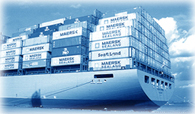 Hong Kong

7-Eleven, Wellcome, Park'n Shop, Circle K, Mannings,
CRV, Nuance Watson, Sogo, Jusco

Singapore

NTUC Fairprice, DFI Group (Giant, Cold Storage), OG,
John Little, Robinson, Japan Home, Prime, Metro,
Sheng Siong, Isetan, Shop N Save, Carrefour

Malaysia

DFI(Giant, Cold Storage), Carrefour, Isetan, Sogo,
Citysuper & Mercato, Sunshine, Famous Amos,
99 Speed Mart, Central Hypermarket
Saudi Arabia

Alnukaly Retail Stores
Danube, Azizia, Panda, Gean, Giant, Carrefour
Sole Agent for Middle East:Al Nukaly International Trading Co.

Al Nukaly Retail Stores in the Kingdom of Saudi Arabia